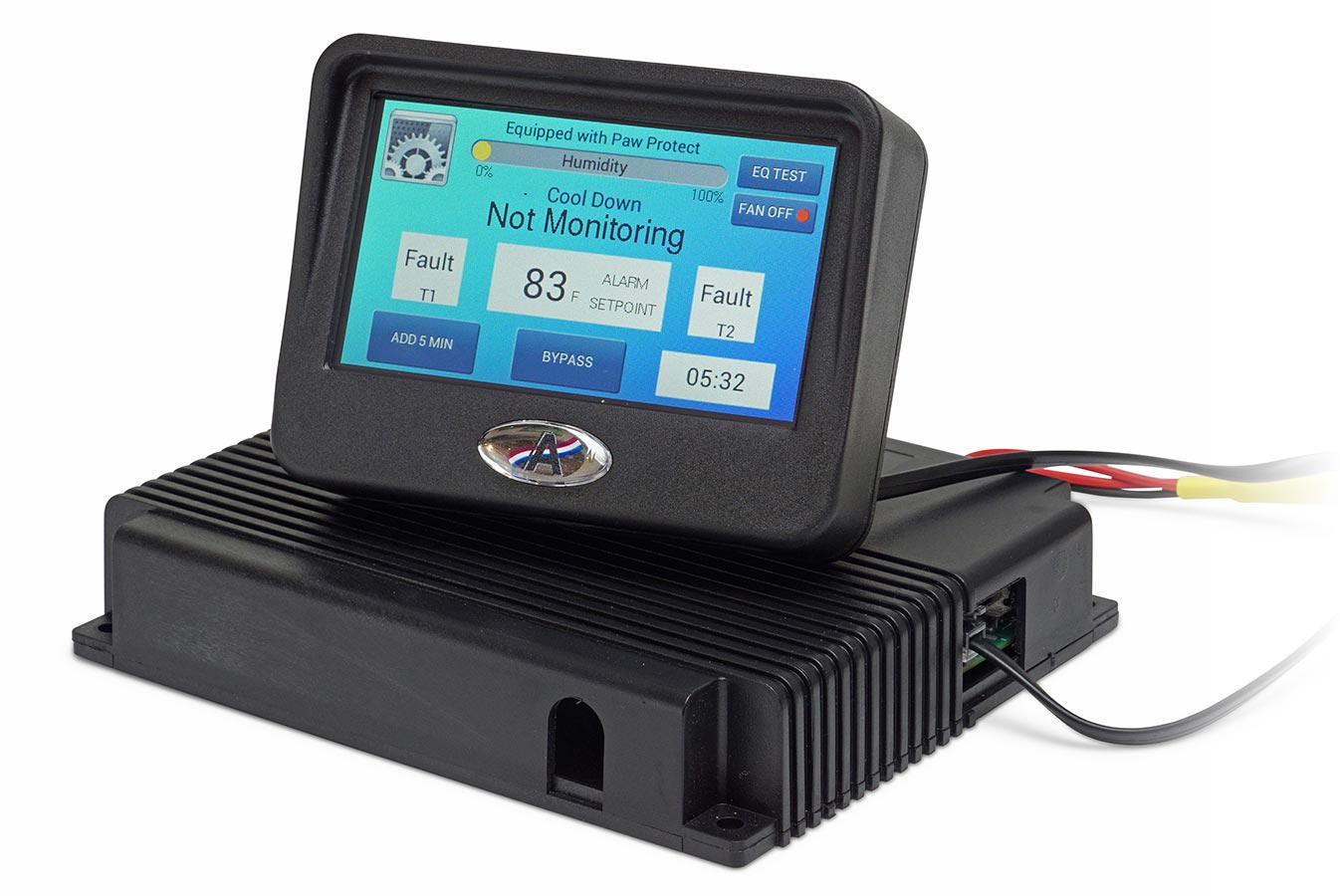 When you need a reliable way to precisely monitor temperature and/or humidity, you need Touchtronics. Our environmental monitors are trusted for canine units of law enforcement where temperature and humidity can mean the difference between life and death for these important K9 partners.
Monitor
Temperature
Humidity
Heat Index
Applications
CoolGuard
The new and improved cool guard system offers the K9 handler an amazing interface experience within the vehicle's environment. The visual imagery gives the K9 handler immediate information as to the temperature and heat index conditions present in the vehicle that may affect his K9 partner. The actual temperature from the two temp probes is constantly displayed in addition to the current humidity and heat index. The full color touchscreen improves the user visual interface.
New Phone App Coming Soon!
Touchtronics will soon be releasing a new CoolGuard phone app that will provide officers remote monitoring capabilities from their phones.